In 2019, Russia's main exhibition center, the Exhibition of Achievements of National Economy, aka VDNH, marks 80 years since its founding. And that's definitely something to celebrate!
Today, VDNH is the largest museum complex in the Russian Federation. If you wanted to spend at least 5 minutes at each of its pavilions, it would take you a full 16 hours! And VDNH is not limited to museums alone. It is also a treasure trove of architecture; a park for arts, crafts, and educational entertainment; and the capital's largest venue for festivals and forums. It is also a huge green island in the center of the metropolis – in fact, a city within the city – covering an area of 325 hectares. Everyone can find something to their liking here in this beautiful, cultural oasis. In 2018, 30 million people did, five million more than in 2017.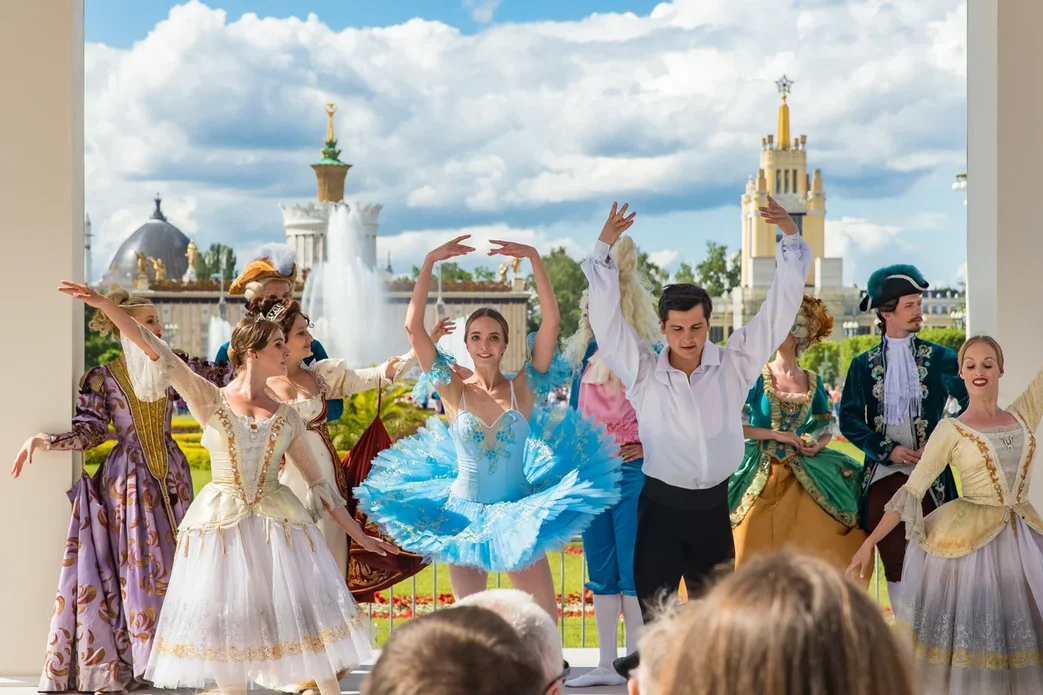 In this, its jubilee year, VDNH will host more than 100 large-scale events. The celebratory program kicked off in April with the opening of fountain season. It continued in May with the international World Ballet Holidays festival, where more than 1,000 dancers performed, including some from the world's top ballet companies! Master classes on more than 30 types of dance were also held over the three-day event.
This has been followed up by the Inspiration Festival, a marathon of performances from theatrical companies hailing from all over the world. From July 5 to 21, more than 20 shows in different formats and genres await visitors, as well as performances and installations from contemporary artists. What's more, VDNH will host a Brass Band Festival throughout the entire summer!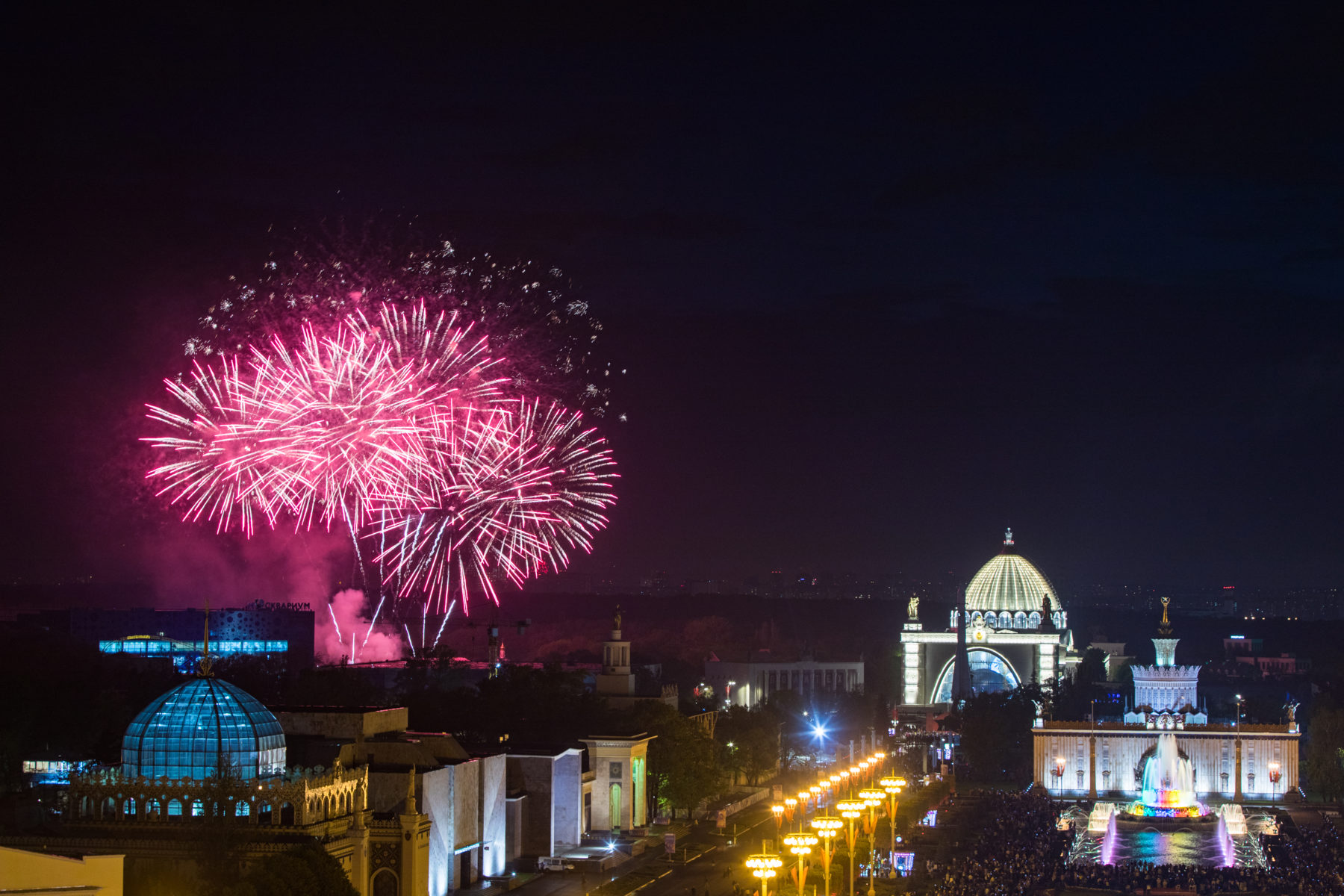 The main celebrations to honor VDNH's 80-year jubilee are scheduled to kick off at the beginning of August (1-4) with a gala concert on the central alley, a gastronomic festival, and, of course, a magnificent fireworks display! Another birthday – Moscow's own – will be celebrated at VDNH in an unusual way. On September 7 and 8, the exposition center will be transformed into a city for children, where many exciting workshops, lectures, and playgrounds, as well as a grand concert, will be prepared for young guests and their parents.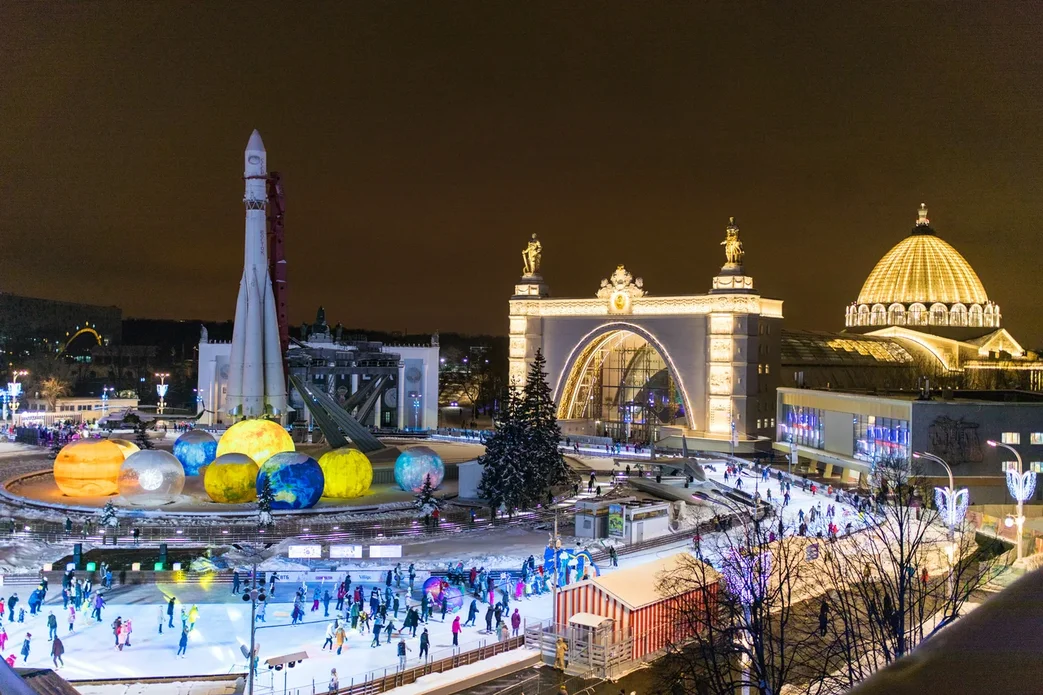 And, we mustn't forget to mention one of the year's most anticipated events: the opening of the 2019\2020 winter season! With the onset of cold weather, VDNH is an ideal place to go skating, attend dance parties on ice, admire stunning winter art installations, and sled down a huge ice slide!