Every year Moscow hosts a colorful food festival dubbed 'Fish Week,' where visitors can buy fresh fish and seafood, as well as try various seafood dishes. There are also theater performances and culinary shows to enjoy, in addition to other forms of entertainment to suit every taste.
We welcome all gourmets and seafood fans!
Last year's festival had:
- 100 types of fish and seafood;
- 145 theater performances;
- 450 culinary master classes;
- 2 150 000 visitors!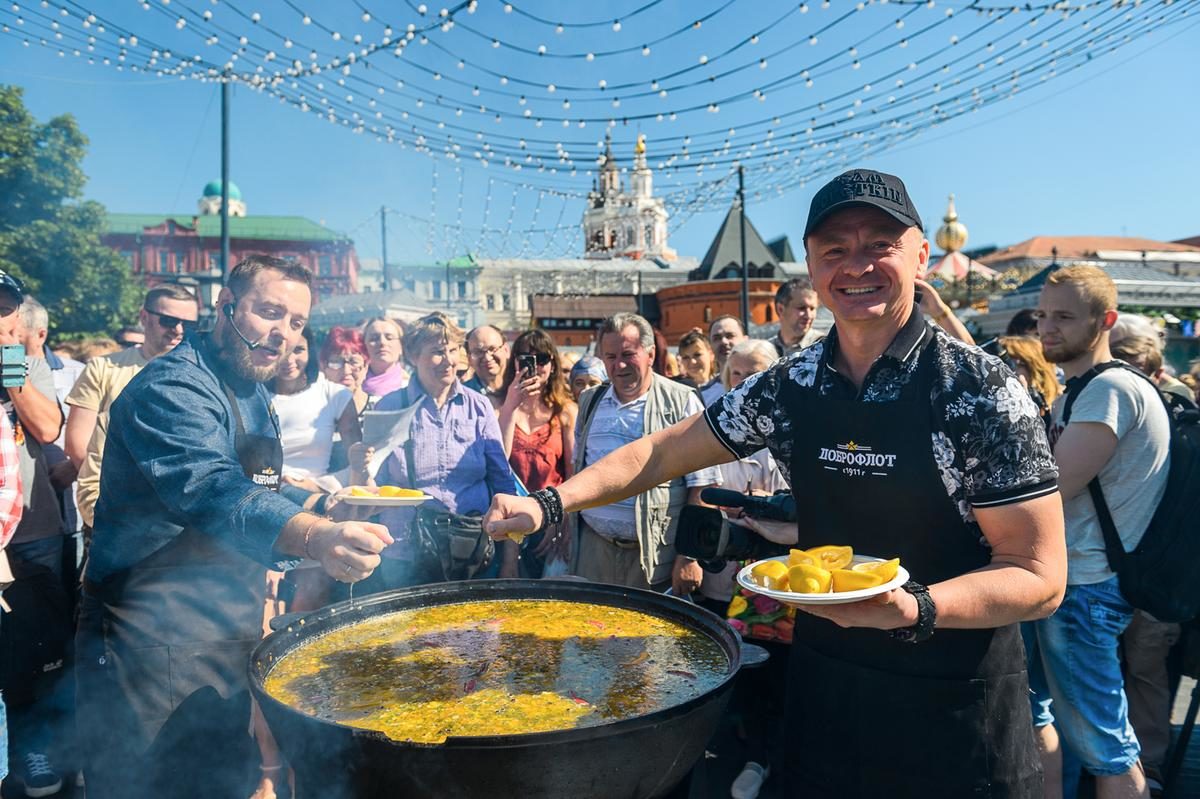 Several fish markets were set up at last year's festival, where high-quality fish products were on offer, while visitors could try special fish dishes prepared by Moscow restaurateurs at open-air restaurants. The menu featured oysters, mussels with various sauces, many different fish soups, codfish and chips, deep-fried fish, paella, and dozens of other appetizing seafood dishes!
Muscovites and tourists alike also had a chance to cook dishes from travel book recipes and create maritime souvenirs during captivating master classes. There were street theater performances and jazz gigs to enjoy as well.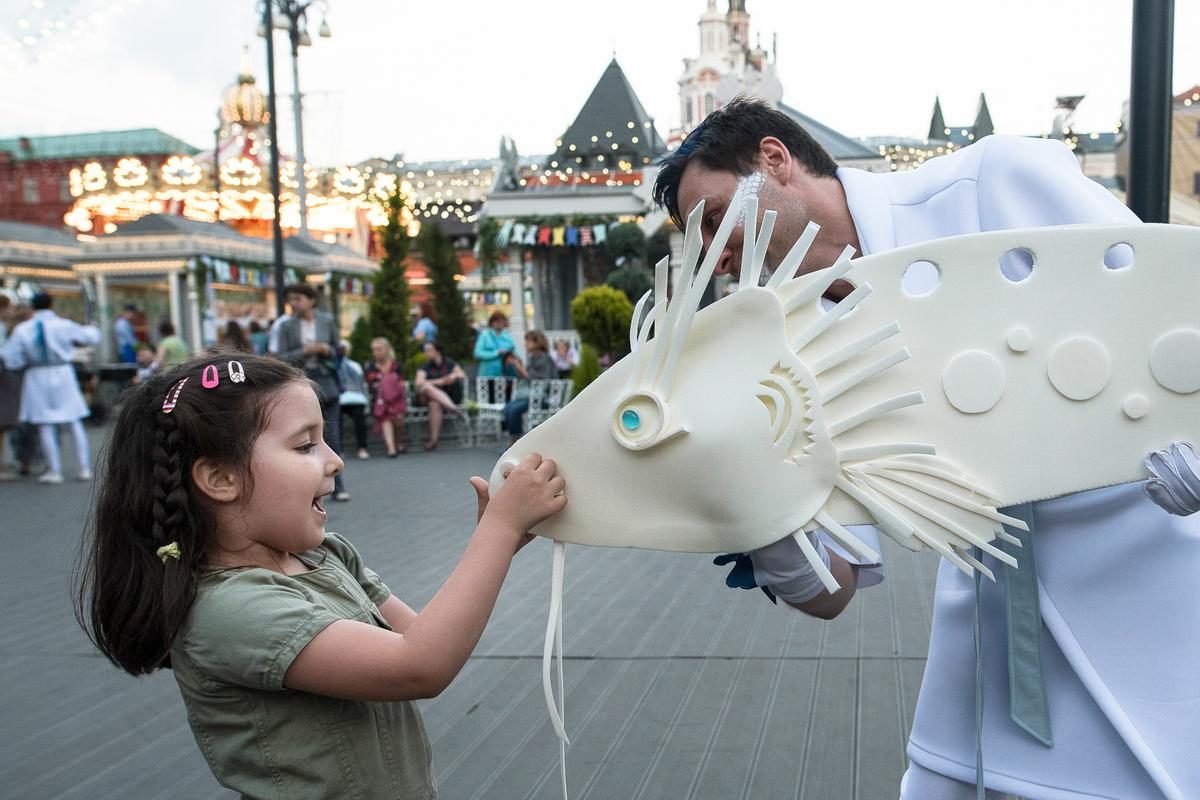 One of the most amazing events was a yellowtail tuna auction, where visitors could bid on a huge fish delivered to Moscow straight from Sri Lanka! Everyone at the venue interested in participating could buy part of a giant tuna right in the very heart of Russia's capital.
This year, even more nautical surprises await you!