Cake "Moscow". Sweet symbol of the Russian capital
Coming to new cities, many of us are eager to try traditional and iconic local delicacies, because food is an integral part of any journey and a way to get acquainted with the local culture.
The gastronomic symbol of Moscow is a simple (like everything ingenious!), but surprisingly delicious cake "Moscow": four cake sheets of whipped egg white and hazelnut with a layer of cream based on boiled condensed milk. Surface of the cake is decorated with red shiny icing with "Moscow" inscription made of white chocolate.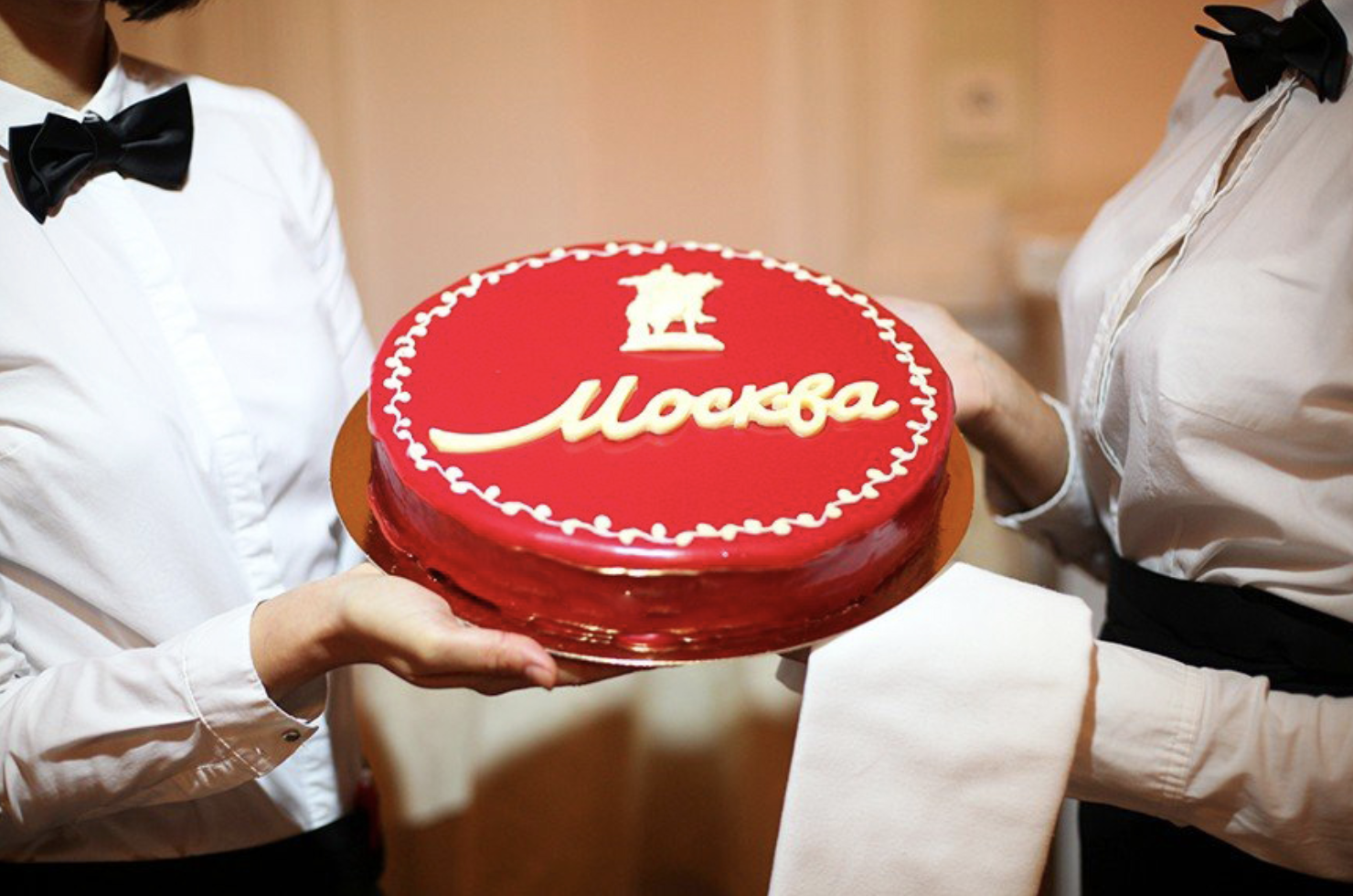 The unforgettable taste of the cake is created by a successful combination of natural ingredients. And its recipe is not a secret – any hostess can bake it in her kitchen.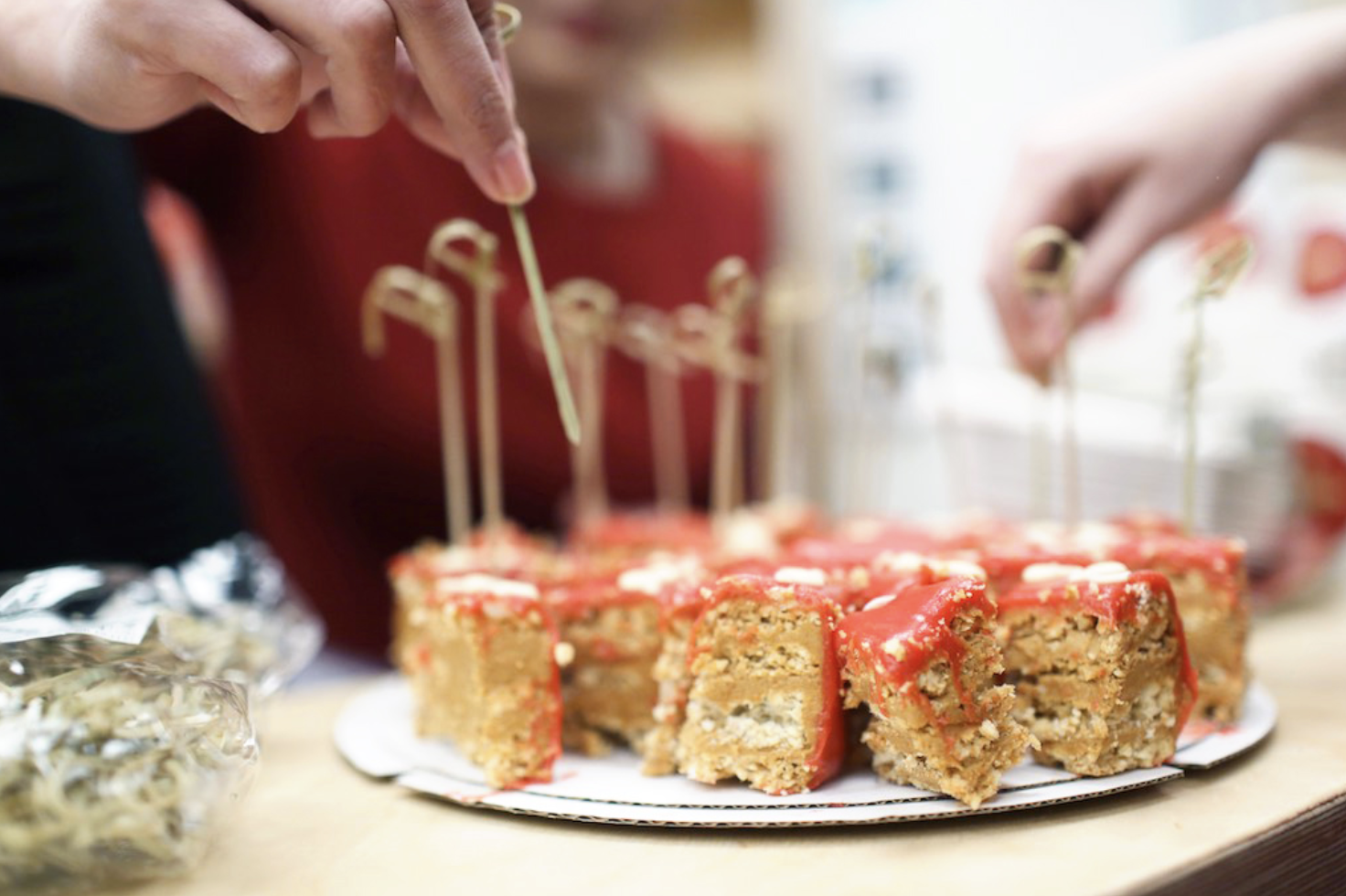 Cake "Moscow" was created quite recently, in 2015. Prominent confectioners offered 8 variants of its recipe. Five of them were chosen during an open test and voting at city venues with over 200,000 participants, after which an authoritative jury determined the top three finalists: "Almond cake with raspberries", "Chocolate cake with strawberries" and "Nut cake with condensed milk". Then three different cakes were baked and assessed by the jury, which decided to award the first place to the "Nut cake with boiled condensed milk" - the new symbol of the capital.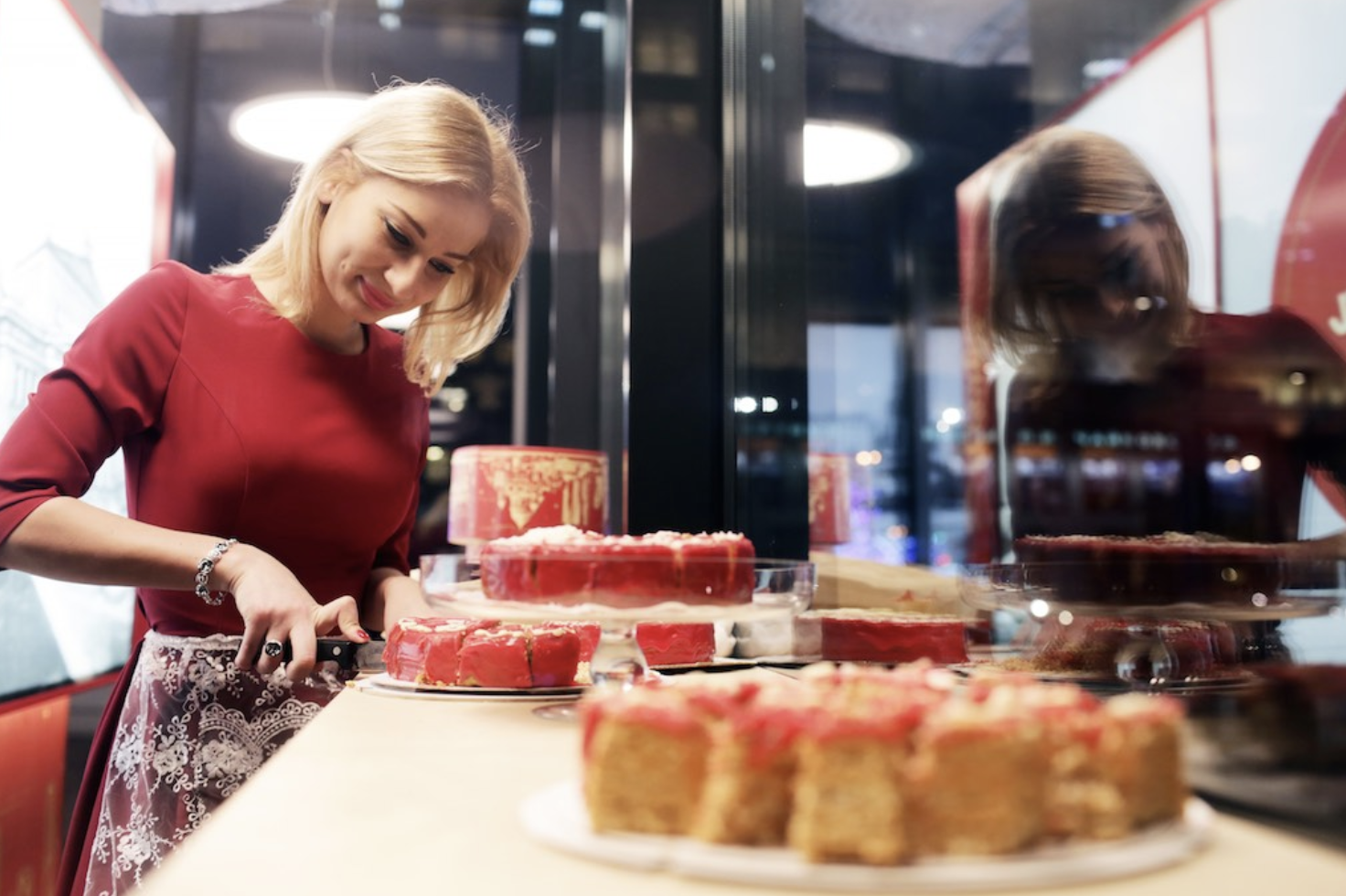 Cake can be purchased at the following stores:
Dobryninsky Retail chain
Some addresses in CAO: 18, Myasnitskaya str.; 21/5, Kuznetsky Most str.; 16/2c4, Neglinnaya str.; 21/7c2, Bolshaya Dmitrovka str.; Moscow, 38-40/15с9, Zemlyanoy Val; 5, Blagoveshchensky lane; 18, Arbat str., bld. 1; 6, Novokuznetskaya str.
Cheryomushki Store
10Ac2, Nametkina str.
Wolkonsky Cafe chain
Some addresses in CAO: 21/5, Kuznetsky Most; 2, Krymsky Val str. (Museon Park of Arts); Tsvetnoy central market, 5th floor, 15, Tsvetnoy blvd.; 1, Chistoprudny blvd.; 22, Novy Arbat str.; 19, Bolshaya Yakimanka str.; 7/6, Vozdvizhenka str., bld. 1; 27, Sretenka str., bld. 1.
Shokoladnitsa Cafe Chain
Some addresses in CAO: 17, Tverskaya str.; 11, Kuznetsky Most str., bld. 1; 2/3, Revolution Square; 1A, Chistoprudny blvd.; 3/13, Maroseyka str.; 3/1/2, Gogol blvd.; 10, Klimentovsky Lane, bld. 1; 32, Bolshaya Yakimanka str.; 13, Lyusinovskaya str., bld.1; 6/8, Valovaya str.
Coffee-House Cafe chain
Some addresses in CAO: 1, Arbat str.; 13, Bolshaya Tulskaya str.; 4, Bolshoy Tolmachevsky lane, bld. 1; 3, Kuznetsky Most, bld. 2; 30/32, Kutuzovsky Prospect; 1, Manezhnaya Square, bld. 2; 42, Prospect Mira; 2, Paveletskaya Square, bld. 1; 36/2, Sretenka Str., bld.3; 19, Tverskaya str.
Chantimele Confectionery
Some addresses: 2, Kiyevsky station square, Evropeiskiy shopping center; 13, Tushinskaya str.; 1, Bolshaya Cheremushkinskaya, 1, Rio shopping center; 11, Kuusinen Str.