Take a Ride at the New Aquapark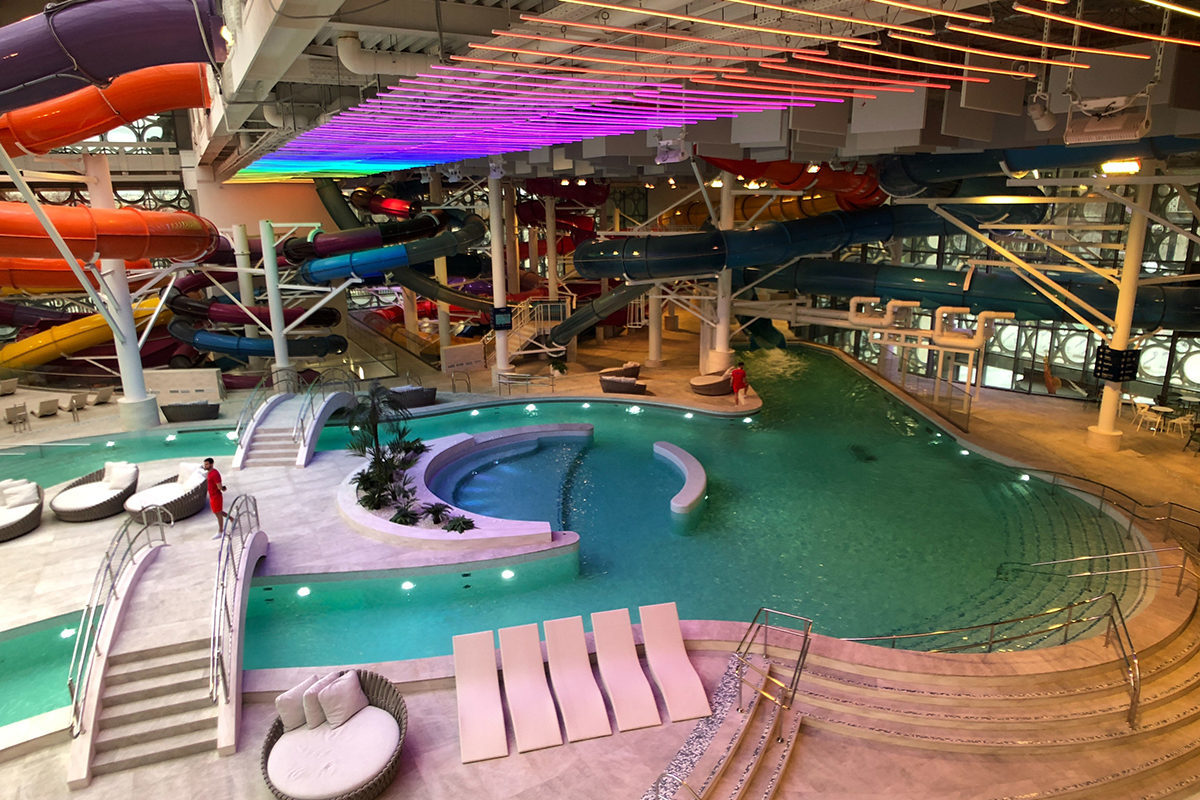 Photo: Kirill Zykov (AGN Moscow)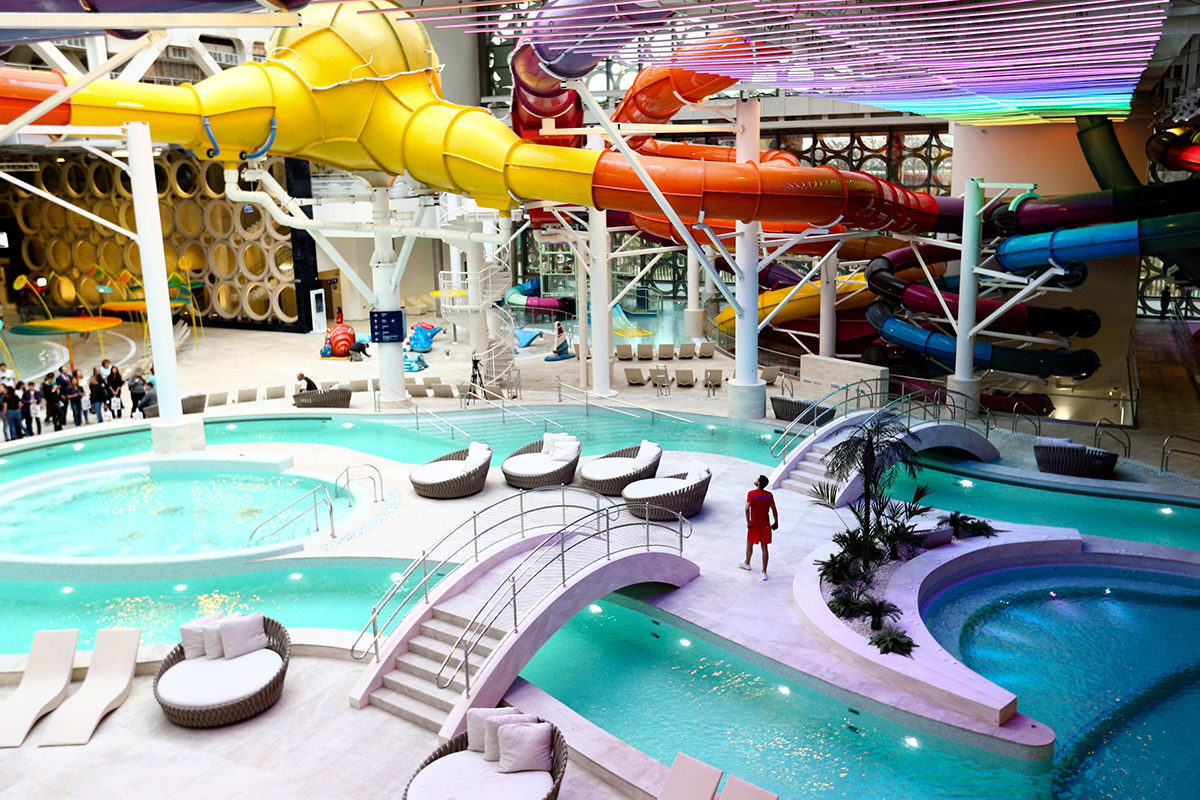 Photo: Kirill Zykov (AGN Moscow)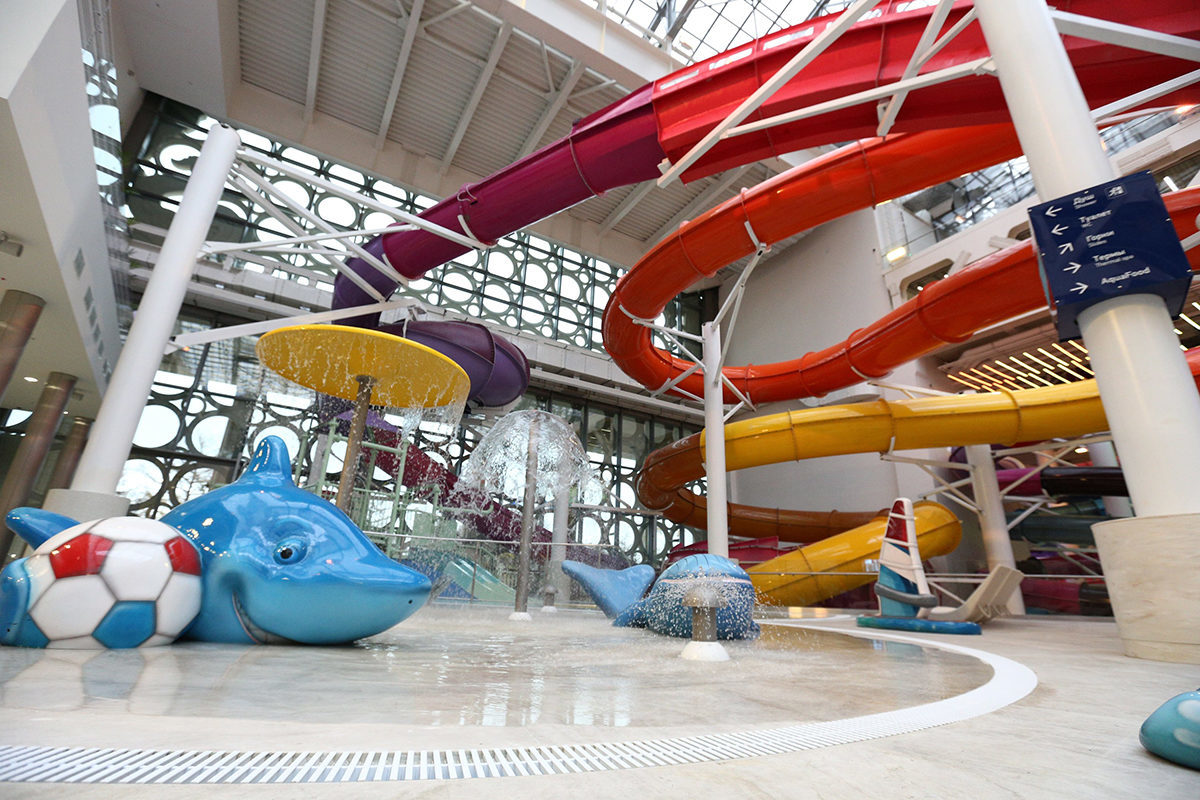 Photo: Kirill Zykov (AGN Moscow)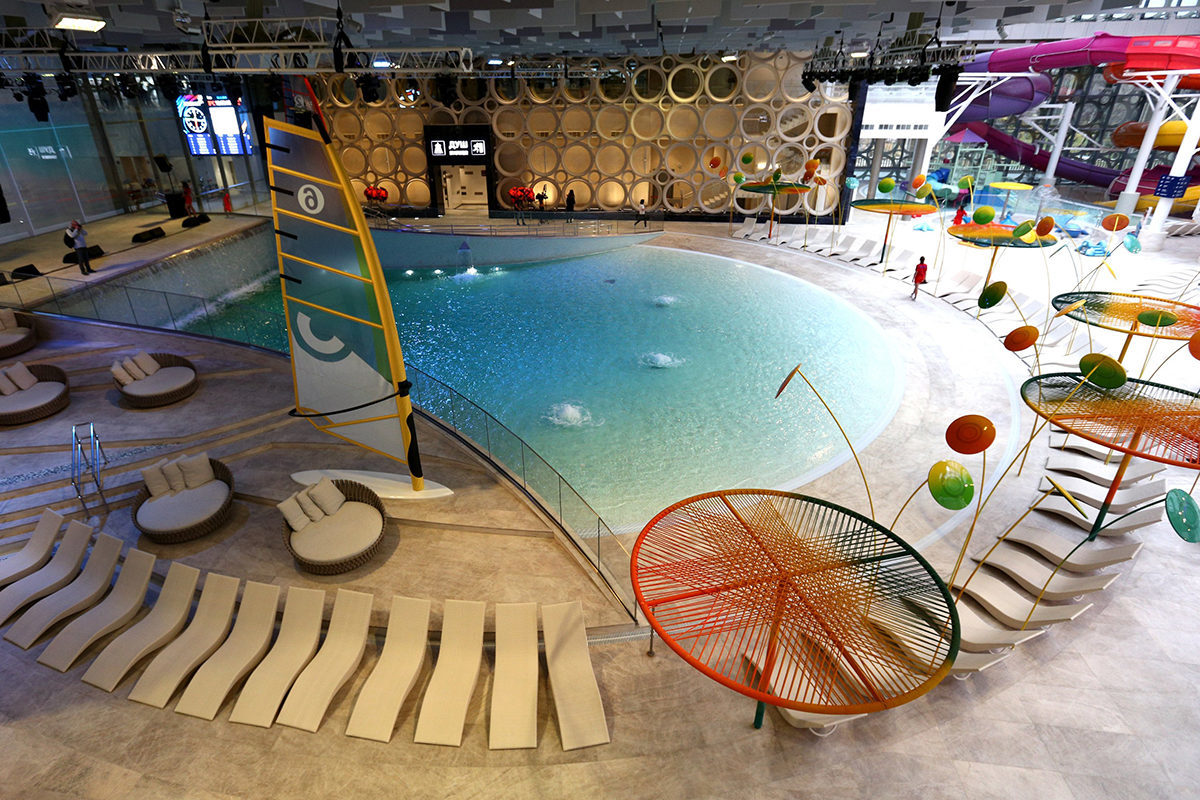 Photo: Kirill Zykov (AGN Moscow)
The Water Sports Palace at Luzhniki has just recently opened, so if you haven't had a chance to try out its thrilling rides and fun pools yet, this is the perfect time. The temperature at the aqua park is always a comfortable +28°C. Here, you'll find exhilarating rides (even surfing!), swimming pools, rest areas with soft deck chairs, hot springs, sports activities waiting for you, and, of course, restaurants and cafés where you can find refreshments afterwards.
The great advantage of this aqua park is it location; after all, it is the only aqua park of such scale in the downtown area. On the other hand, there are also other excellent aqua parks to visit in the capital during the cold season.
Meet Tropical Fish at the Moskvarium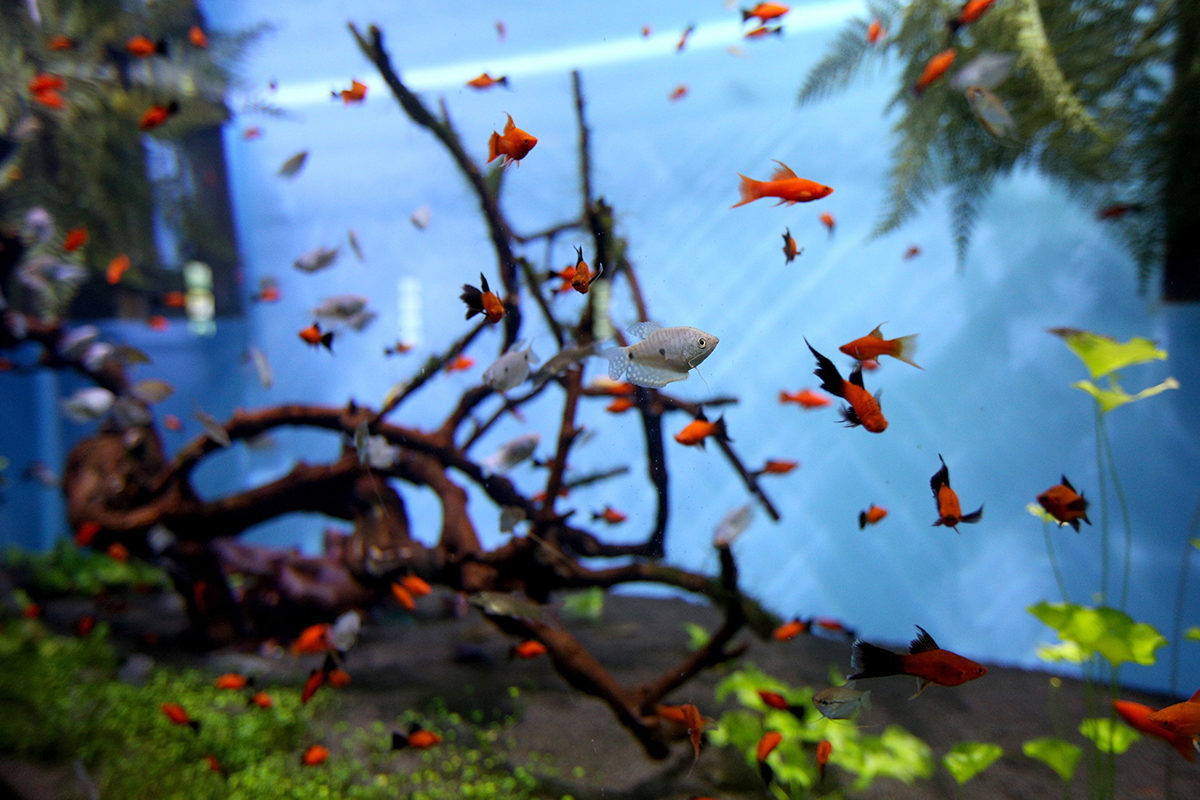 Photo: AGN Moscow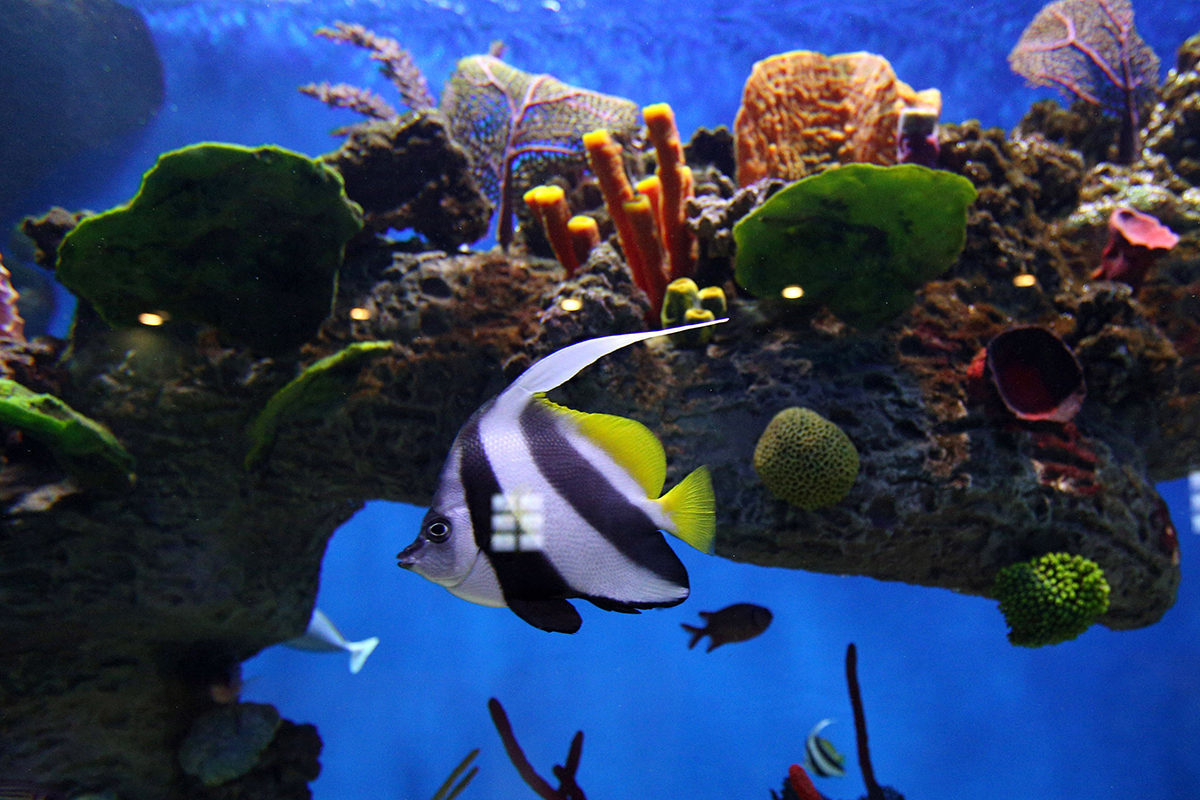 Photo: AGN Moscow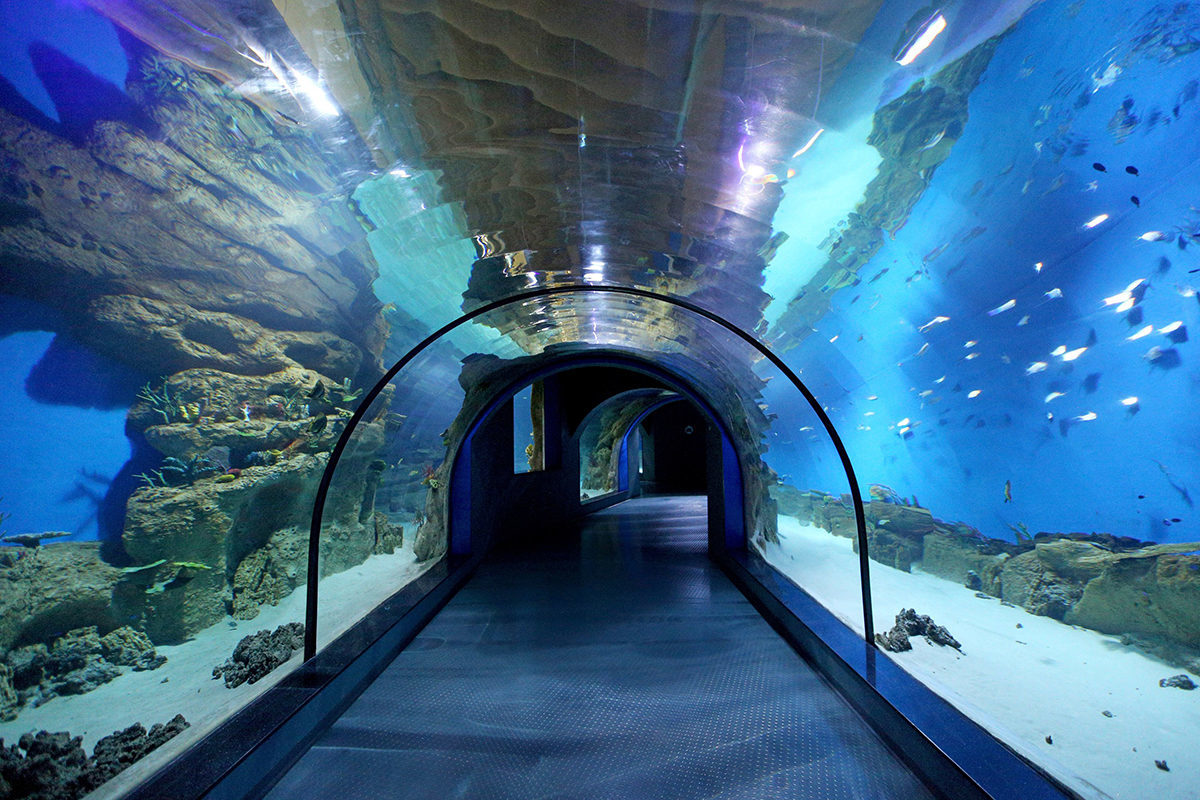 Photo: AGN Moscow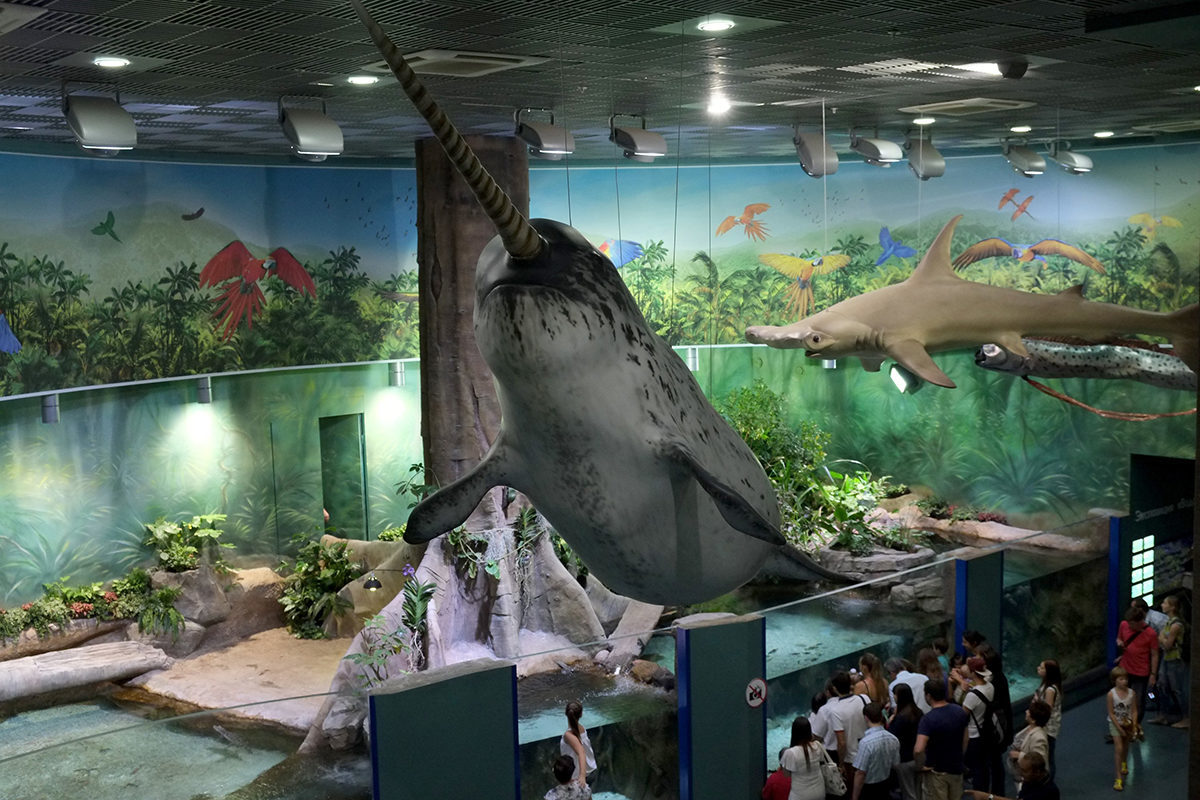 Photo: AGN Moscow
One of the most popular centers at the National Economy Achievement Exhibition (VDNKh) invites you to have a look at sea fauna from all over the globe (you can even see killer whales, white whales, and Baikal seals). However, if you want to dive into summer in the middle of a cold winter day, go straight to the tropical aquarium and watch the fish gliding among coral reefs, while at the bottom (or on the glass) beautiful starfish sprawl in state.
Take a Trip around the World at the Stock Greenhouse of the Main Botanical Gardens of the Russian Academy of Science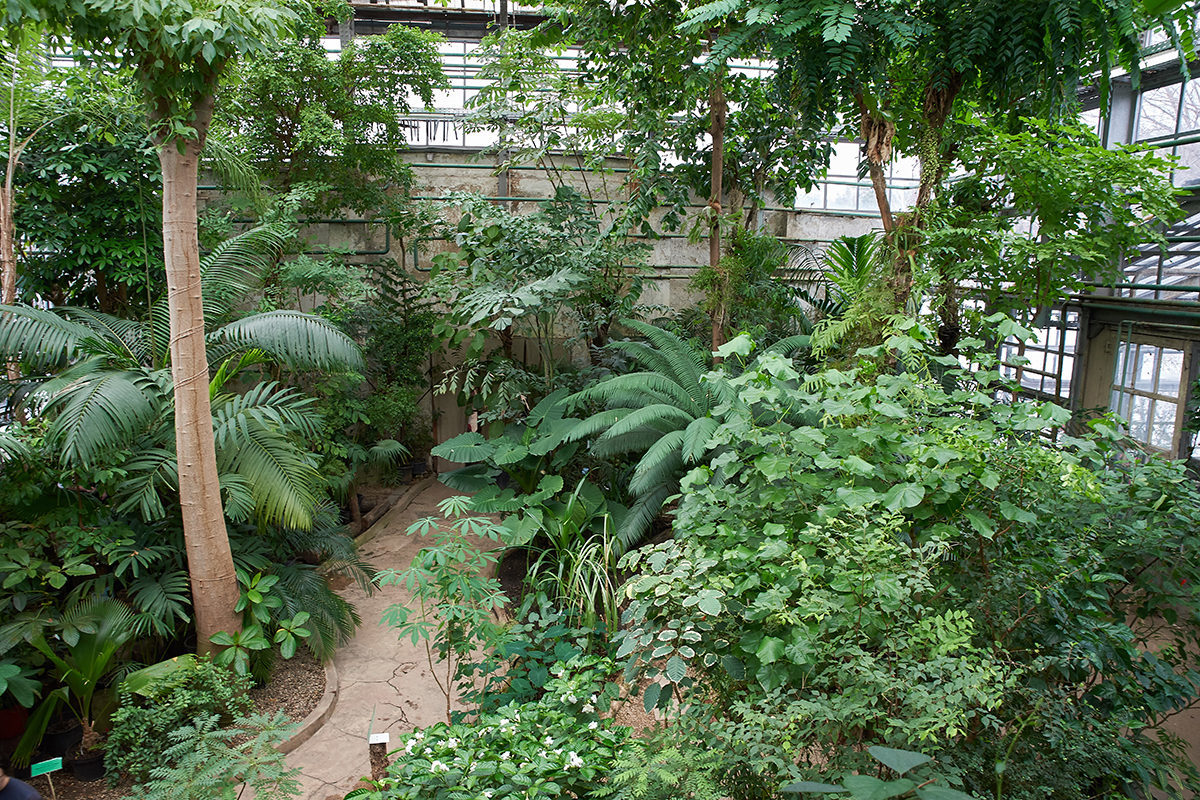 Photo: Shutterstock.com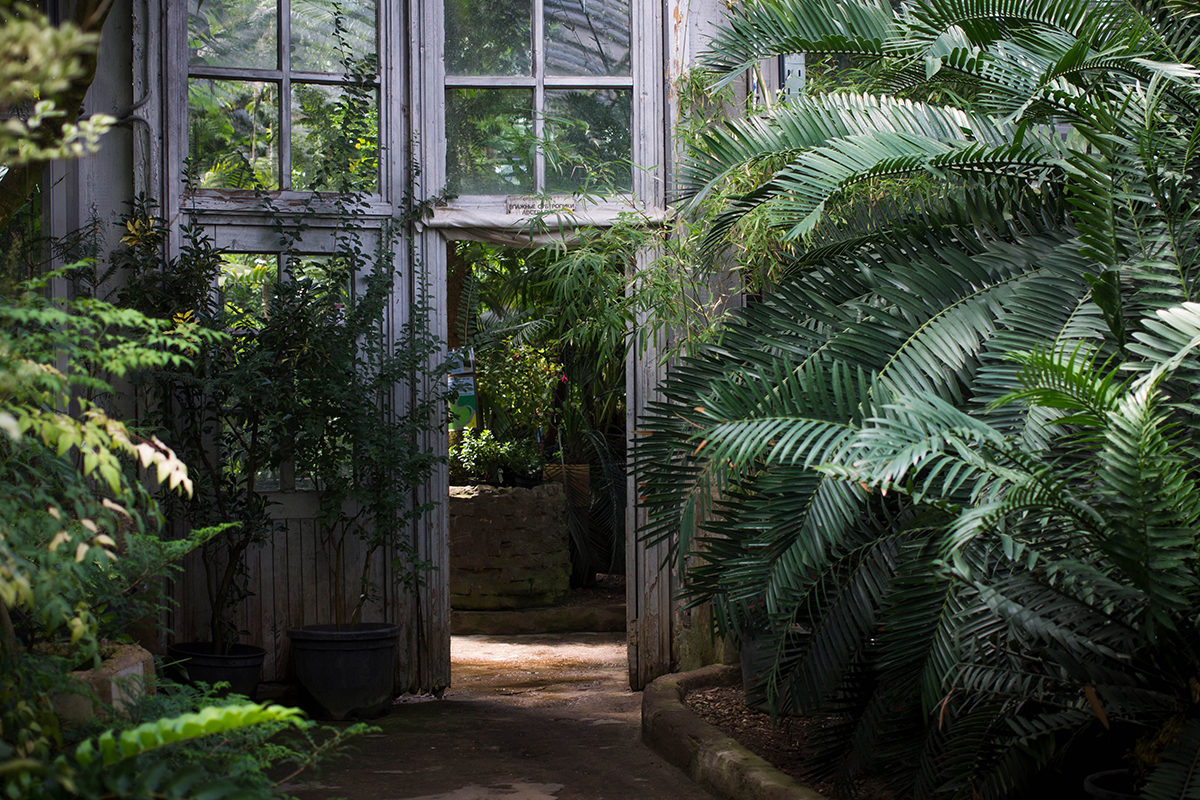 Photo: Shutterstock.com
The N.V. Tsitsin Main Botanical Garden is beautiful and interesting in any season; after all, there are plants here from practically all over the world. Yes, you can dive into summer right in the middle of winter here too: go straight to the Old Stock Greenhouse (located in the historical 1950s building). It is always warm, bright, and cozy here: these are ideal conditions both for the tropical and subtropical plants and for those who miss the summer. The exhibition includes samples brought from the Mediterranean, Australia, the Canary Islands, North and South Americas, Japan and Africa. Taking a walk here is just like being in a densely planted park: the greenhouse has picturesque walkways, benches and even garden sculptures.
Take a Peek at the Future in the Florarium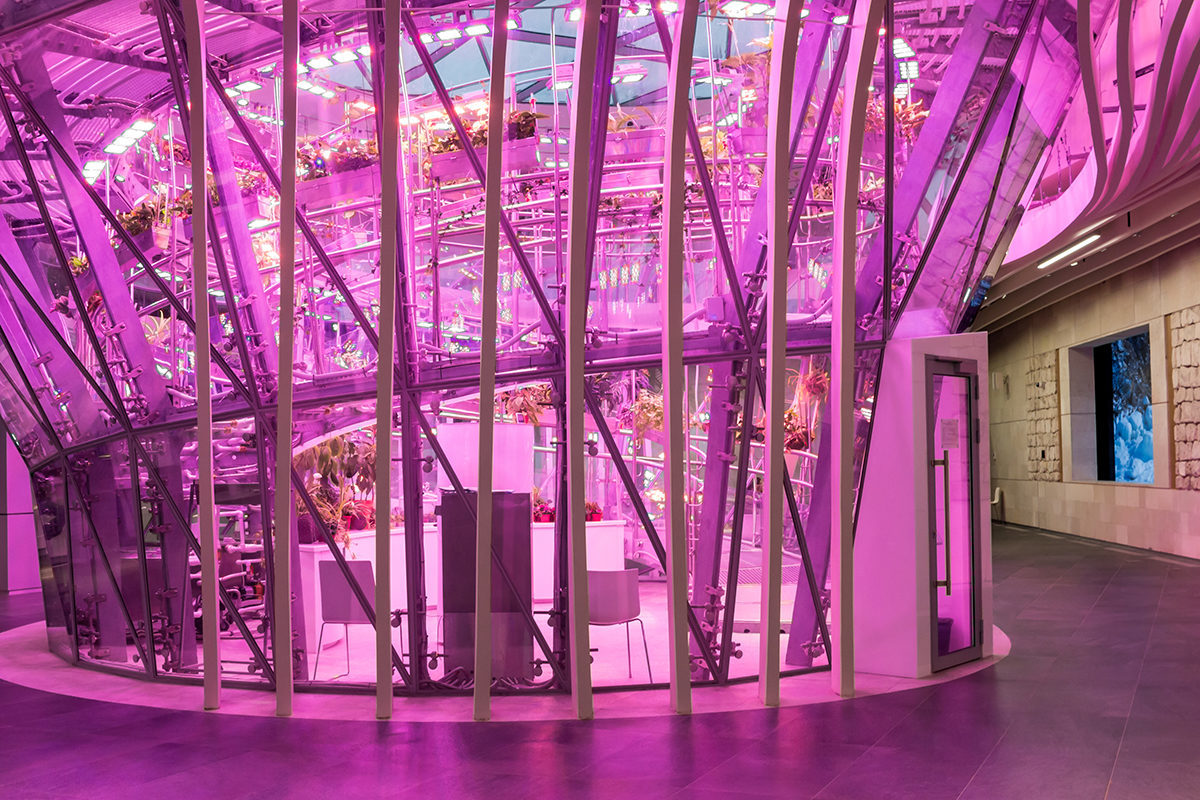 Photo: Shutterstock.com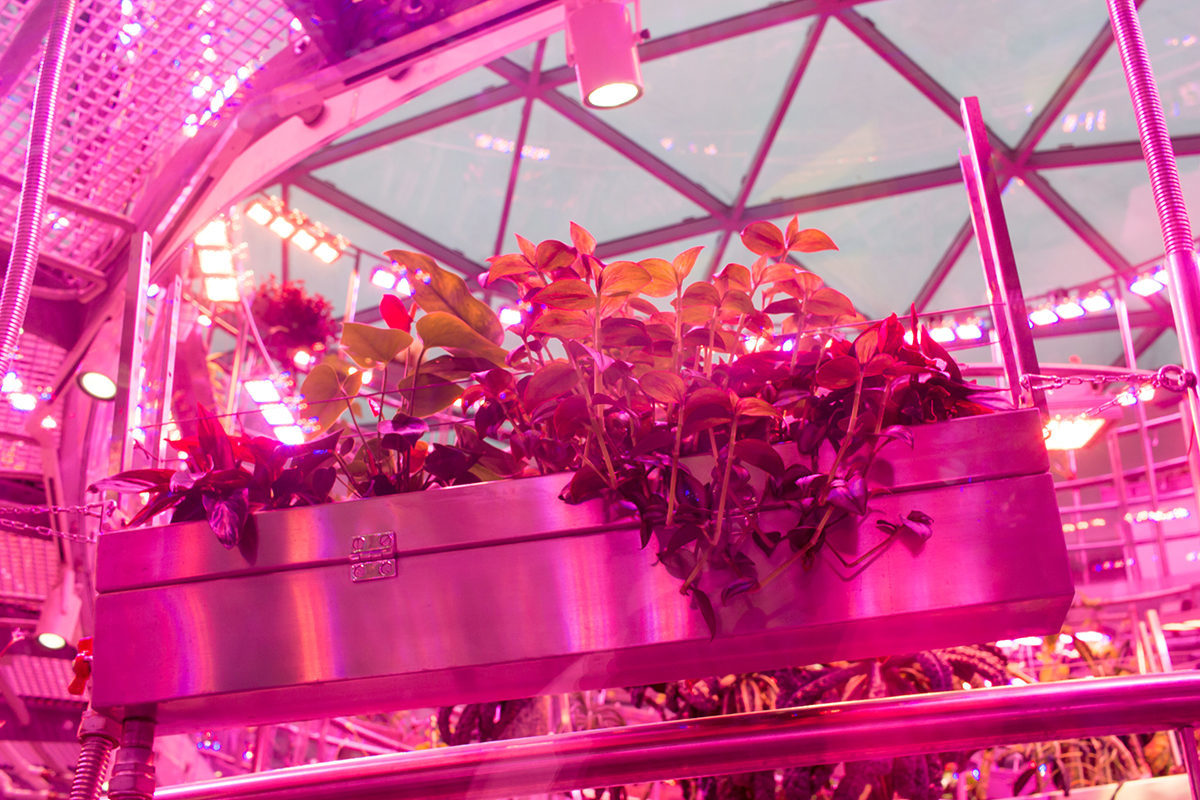 Photo: Shutterstock.com
The Florarium in Zaryadye Park is not your run-of-the-mill greenhouse. From the outside, it resembles a fantastic space station shaped like a giant vortex. There are no traditional flower beds or flowerpots here. All the plants are housed in metal boxes connected to thin pipes (yes, that's how they water them). This is called 'aeroponics', a method that does not require soil. So, you can watch pineapples, papayas, bananas, coffee, and many other exotic plants growing right in the middle of Moscow.
Go Back in Time at the Greenhouses of the Tsaritsyno Museum-Reserve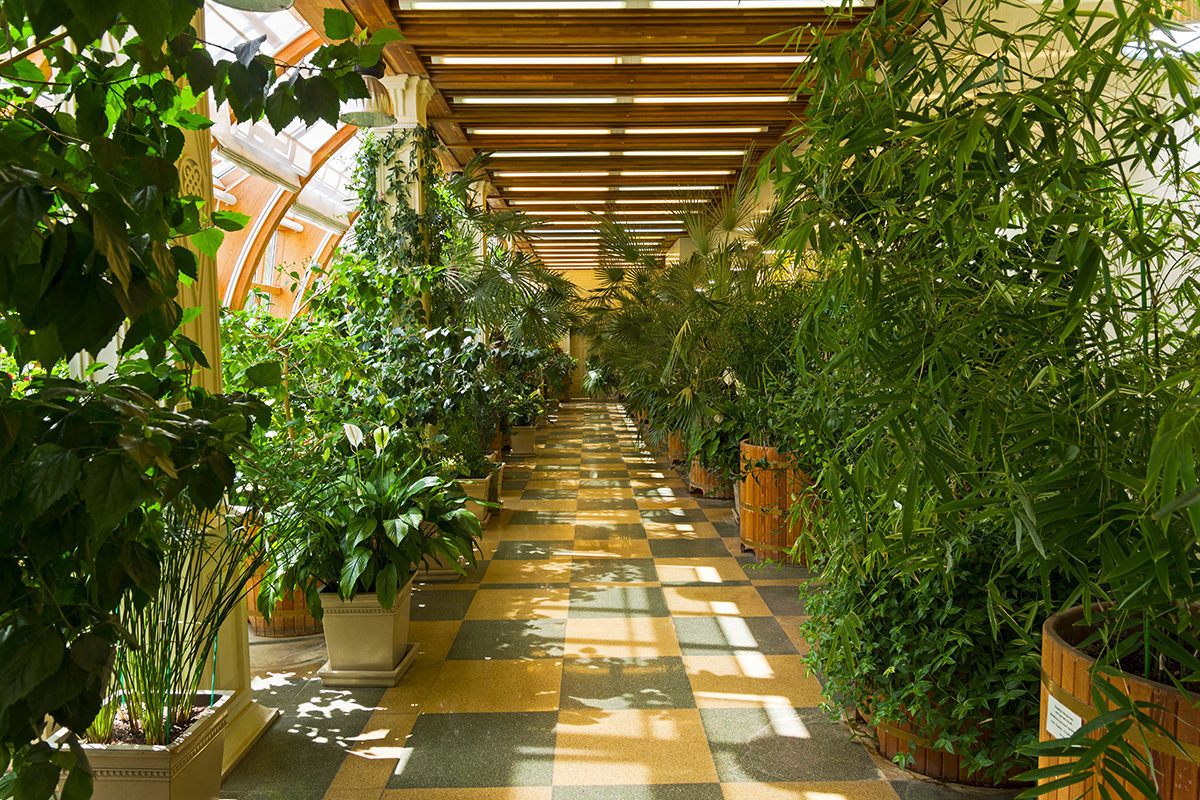 Photo: Shutterstock.com
The Tsaritsyno greenhouses are not only beautiful in their own right, but are quite unique. it is the only greenhouse complex in Moscow with a 250-year-old history. Its buildings were reconstructed according to historical drafts and when you walk down its hallways you see plants that were grown here all the way back at the time of Catherine the Great! Among them are pineapple, rosemary, myrtle, laurel and ginger.
Go to a concert in the Apothecary Garden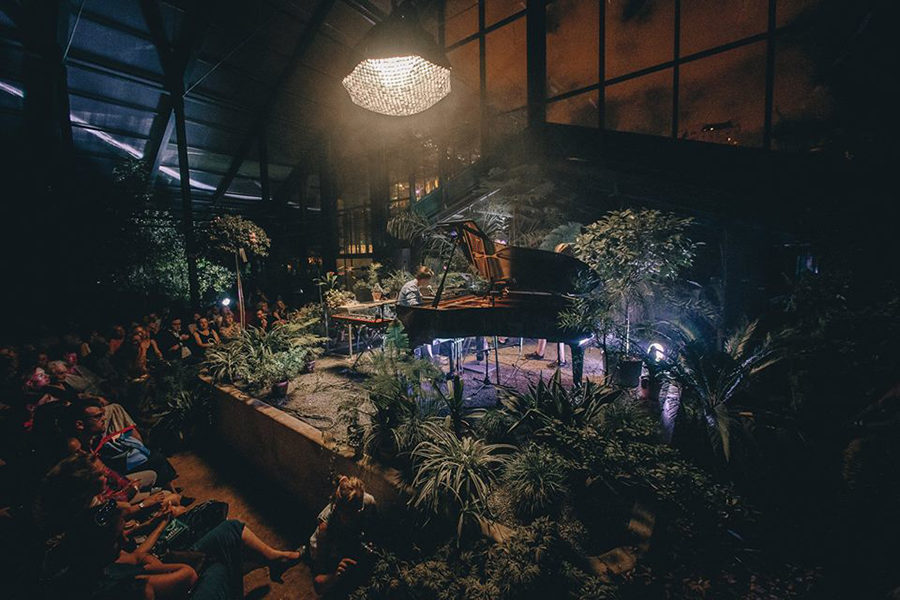 Photo: hortus.ru
The Apothecary Garden's orangeries are also unique. First of all, they are now all united by a single tropical tunnel through which you can freely move between greenhouses without going outside (convenient in winter, isn't it?). You can see exotic flowers, fruits, tropical trees, succulents, and even giant water lilies all in one place here, and, until January 19, you can escape the cold by visiting a spectacular exhibition dubbed 'Japanese Garden, Kingdom of Mosses and New Year's Plants', where you can check out Mexican stars, Christmas trees, rare ferns, and even aquariums full of fish!
Secondly, these greenhouses host the famous Apothecary Garden concerts, where renowned musicians and performers create an all-encompassing sensory treat amid flowering plants, combining fantastic sights, sounds, and smells.
8 (495) 680-67-65, 8 (495) 680-72-22
hortus.ru
Fall in love with butterflies in the Butterfly Garden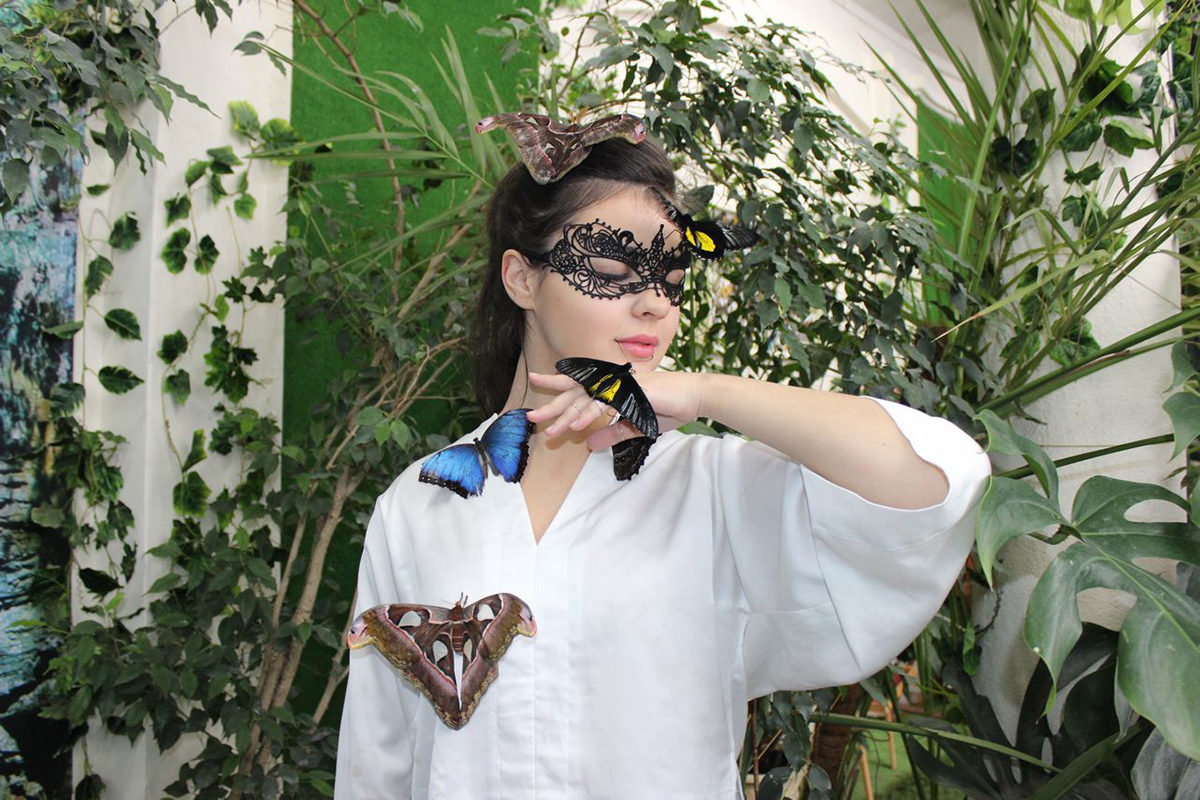 Photo: butterflarium.ru
There's a 200-m2 building in VDNKh that is home to huge butterflies! The bright, colorful insects live in the first of its two small halls, and you can buy souvenirs in the second. The tropical butterflies were brought to Moscow from Central and Latin America and Southeast Asia. There's no barrier between you and these beautiful creatures, so you can hold them (carefully, of course), feed them, and even take a selfie with them! The time limit for visits is 45 minutes.
Listen to birds and walk through a rainforest at the Moscow Zoo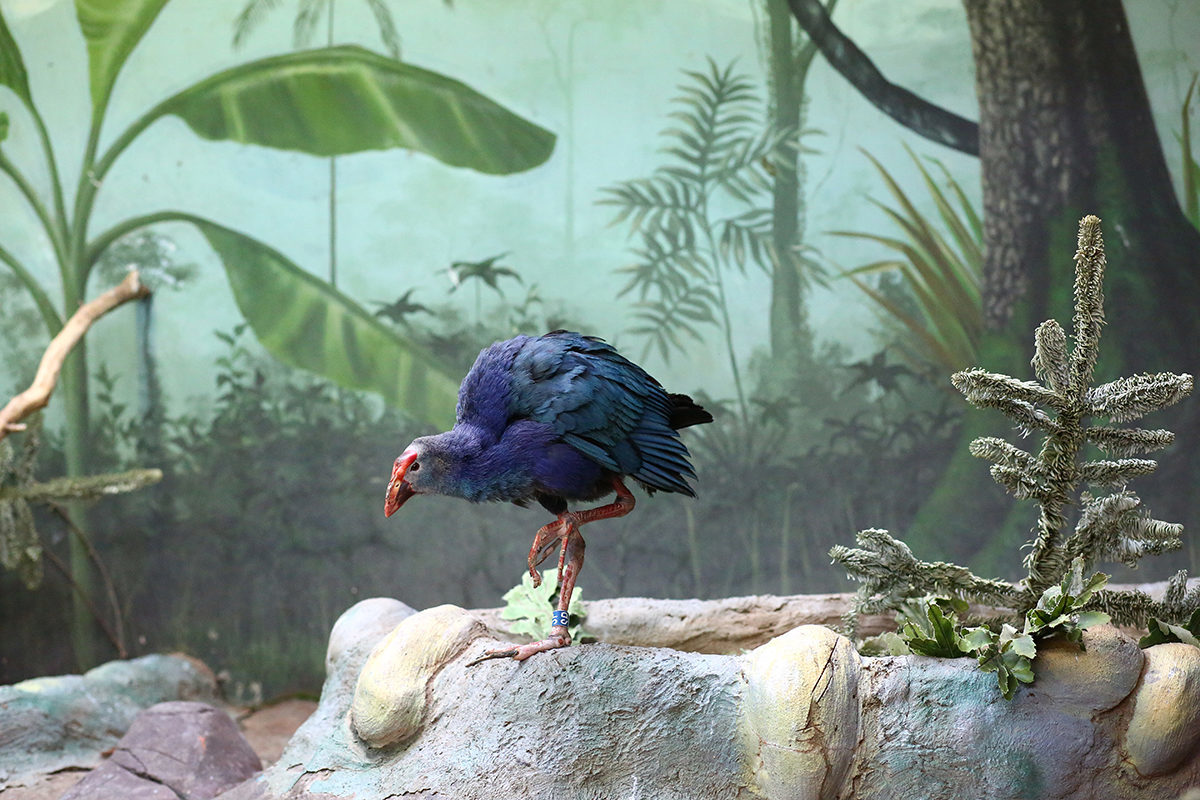 Photo: Shutterstock.com
Is there a better sign that spring is just around the corner than the ringing songs of birds in the yard? At the Moscow Zoo, you can listen to the long-awaited chirping of birds all year round – just drop into the bird house! Here, in warm enclosures that mimic tropical forests and sea harbors, you can find parrots, sea gulls, ducks, rhinoceros birds, waders, and many, many other birds. Come hear the sounds of wildlife in the heart of the metropolis!
And eternal summer reigns not only in the house of birds at the Moscow Zoo, but also in its greenhouse, where you can always listen to thunder and raging downpours thanks to special utility systems. Walking through the recreated rainforest, you'll see how palm, pineapple, and banana trees grow, learn where chocolate comes from, and even get to know the plant world's 'killer'– the strangler fig. A little further on (but only accompanied by a guide), you'll find yourself in the mysterious world of amphibians, where poisonous toads, colorful poison dart frogs, salamanders, and newts live. Can you hear the sounds of the jungle yet?
The plant world at your fingertips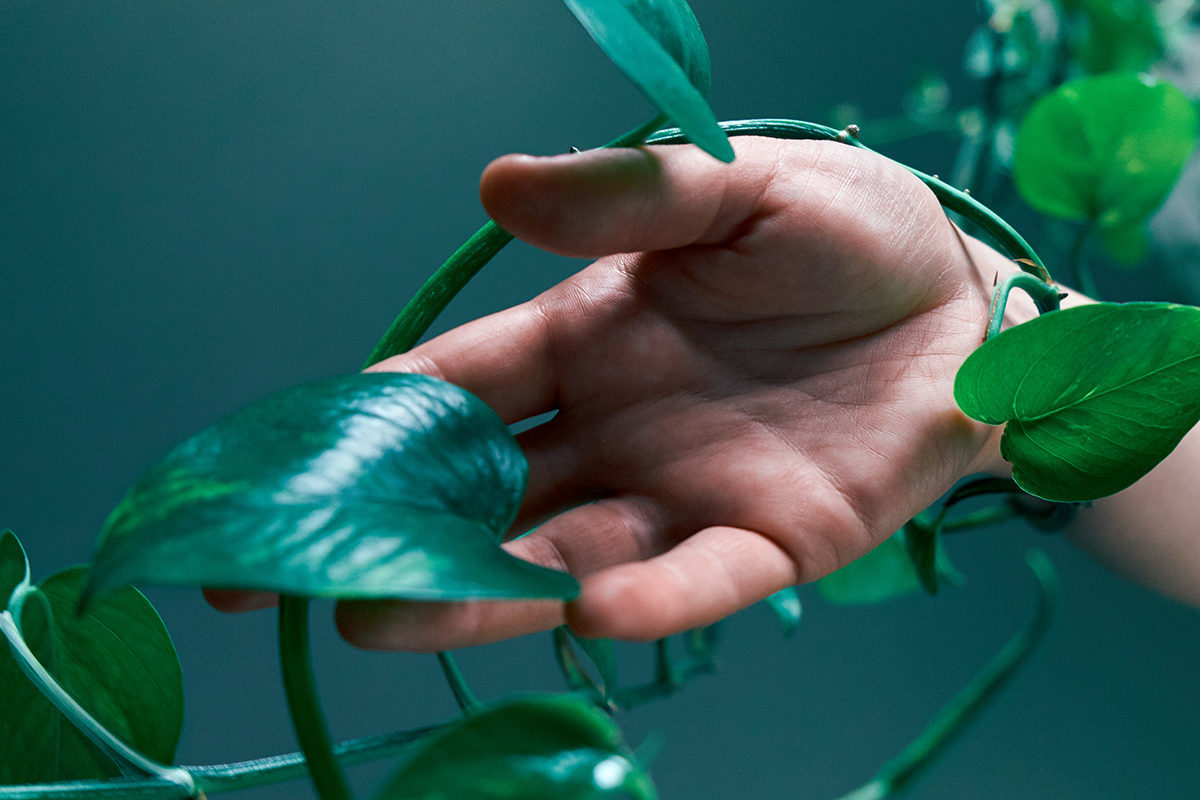 Photo: Shutterstock.com
Though the greenhouse in the K. A. Timiryazev State Biological Museum isn't very large, sometimes small miracles take place inside. Not only can you see many different kinds of tropical plants here, including a fascinating 'predator' collection, but the museum staff offer a special tour that makes it possible for those who are vision impaired to literally reach out and touch the mysterious world of flora, which can be especially interesting for children with complete vision loss. Visitors can touch simple and complex leaves to understand their shape and structure, feel their soft down, breath in the aroma of flowers, and even check out the traps of predator plants.
8 (499) 252-36-81, 8 (499) 252-07-49
gbmt.ru